Speak Out: Ode to Anticipation
By Wendy Caster
arttimes November 2016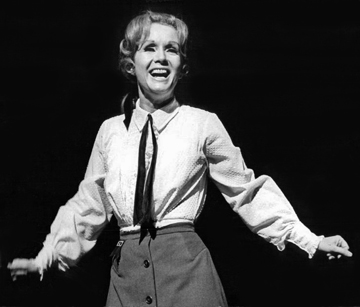 When I was a teenager, my week revolved around the Sunday New York Times Arts and Leisure section, with its robust and exciting theatre section. On particularly good weeks, my parents would decide to drive on Saturday night to the store that got the Times early. That was a real treat.

I remember leafing through the paper in the store to make sure that every section was there. Well, maybe not all of them—I wouldn't have missed the business or auto section—but the big three: Arts & Leisure, Book Review, and the Magazine.

I remember the smell of the paper. I remember the feeling of the ink on my hands. I remember calling friends because, oh, Debbie Reynolds or Colleen Dewhurst was doing a show.

Similarly, I remember the excitement when the TV Guide was delivered. If Waterloo Bridge or Kings Row was on at 2 a.m. a week from Wednesday, I'd have all that time to look forward to seeing it. My parents would get me up in the middle of the night—even on a school night—because who knew if we would ever get a chance to see it again? Now I could watch either movie this second—not to mention thousands of other films.

I wouldn't go back. I love knowing that someone is going to be in a show practically before they do. The ink from the newspaper made me sneeze. I'm glad I don't kill so many trees. I love having the world at my fingertips.

But I miss anticipation.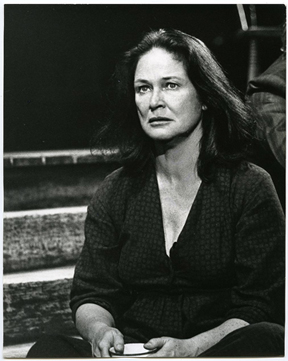 A few years ago I went to Madagascar, and toward the end of the trip I ran out of books to read. I had brought along six paperbacks, but I finished them all in various planes and airports and tents. The lodge where we were staying had exactly one book in English: The DaVinci Code. I had already read it, and once was more than enough. So, for about 30 hours, I didn't have a book to read. That's long for me. The only other time I went that long without a book, I was in the hospital.

For those 30 hours, I kept thinking about the lovely bookstore in the Johannesburg airport, where we had a stopover. When we finally got to Jo'burg, I practically skipped to the bookstore. It felt wonderful to leaf through various volumes with their worlds of possibility, and it took me a long time to make my choices. I ended up with Night Circus by Erin Morgenstern and The Empty Family by Colm Tóibín. I read the entire Empty Family on the 15-hour plane ride home, and loved it.

When I tell people this story, many say, "Why didn't you take a Kindle? Then this never would have happened." But that misses the point. Living without a book for a whole 30 hours didn't kill me, and when I did get to a bookstore, it was a flat-out joy. My sense of anticipation deeply enhanced the experience.

Anticipation isn't totally gone. Kids still yearn for Christmas or summer vacation, and people buy tickets to Hamilton months in advance. And I'm not saying, "things were better in my day." The instant access we now have to art, information, books, words, the entire world, is wonderful. But I do believe that the unique pleasure of anticipation is largely gone, and that it is a gigantic loss.
( Wendy Caster is an award-winning writer living in New York City. Her reviews appear regularly on the blog Show Showdown. Her short plays You Look Just Like Him and The Morning After were performed as part of Estrogenius festivals. Her published works include short stories, essays, and one book. )