Guest videos
Send us a link to the video of your recent exhibition. We will review it and let you know if it is acceptable

A Life in Photography- Robert Lipgar.
A review from the Cultural Review Show in London, England of Richard Harris exhibition "Death: A Self Portrait" at the Wellcome Collection in London, England. See more about Richard Harris and his amazing 2,000 objects collection containing Ephemera, Vernacular Photographs, Ehnograpic Objects, Kitsch and Masterpieces in most every medium from 2,000BC to today.
Brian Keeler show at the Roberson Museum
Binghamton, NY
These short videos offer the inside view of how the show is created and curated and you'll glean amazing insights from some of the "art cognoscente" of the region. These artists, collectors, directors, writers, photographers, dancers and curators will share with you their appreciation for the paintings of mine as they illustrate the internal dynamics and art historic relevancies.
Alison Winfield-Burns
video of show "Local Delicacies" Gallery at Lifebridge Sanctuary, Rosendale/Kingston, New York. Selected images from solo exhibition opening reception May 22, 2016
Blank on Blank
Famous names, lost interviews
N.A.W.A video of 124th annual show
The story of The Hyde Collection,
Glens Falls, NY
WUCF Artisodes showcases artists
42nd Pastel Society of America Annual Exhibit
Dick Polich and Tallix: Heat of Fusion, a life in the art of casting a film by Stephen Spaccarelli
ArtScene Web TV by Stephan Blauweiss
See a pictorial record by Jimmy Wright of this trip to China
President of Pastel Society of America Jimmy Wright and other board members were invited by master pastelists in China, Master Li TieShu of Beijing and Master Hang MingShi of Suzhou, to visit them and their prestigious pastel societies.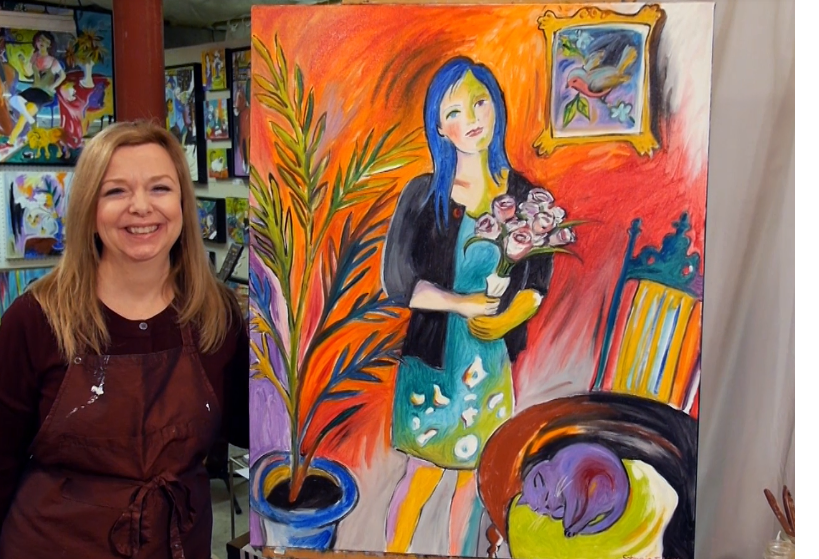 Stacie Flint "Moments in Harmony" video by Esther Joy of eiprogects.com


Hudson Valley Art Speak
Lonna Kelly is a Pawling based photographer and writer. She has video interviewed over 50 artists, writers and creative individuals in the last few years usually two artists a month and mostly Hudson Valley residents. The interview is focused on the artist's work, their motivations and drive. This is not a critique but an exploration.