Music: Welcoming World Music to NYC with APAP and ISPA
By Justine Bayod Espoz
arttimesjournal December 23, 2016
Every January, arts professionals and artists descend upon New York City en masse for two of North America's most important performing arts industry gatherings. The Association of Performing Arts Presenters (APAP) and the International Society for the Performing Arts (ISPA) share a week early each year to hold their annual conference & marketplace and biannual congress respectively. Their efforts not only allow national and international managers, agents, producers and presenters the opportunity to network at a series of panels, sessions and social events, but their performing arts showcases bring a diverse selection of theatre, dance and music to the Big Apple. Companies and artists, local, national and international, perform in the hopes of impressing industry peers and ensuring professional advancement.
Any given day in New York City offers endless cultural opportunities, but the week of the APAP Conference, which runs from January 6 to 10 this year, brings thousands of performances to most of the city's boroughs (although heavily concentrated in Manhattan) through showcases that run morning through late night in venues of every ilk. While some of these showcases are only open to conference registrants, the vast majority are open to the general public, and some are even free. For more information on the APAP Conference and Showcases, visit http://www.apapnyc.apap365.org.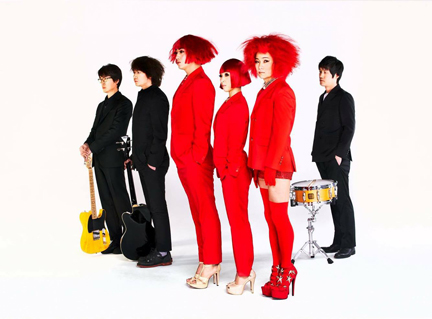 The sheer volume and variety of performance offerings associated with APAP is overwhelming, so for those interested in taking advantage of the grand selection of artists on offer, it's advisable to focus on a specific art form and genre to narrow the search. Contemporary dance, classical music, traditional or avant-garde theatre, they're all there for the picking, but for those open to exploring new and diverse styles, the world music events are a spectacular option.
DROM, an East Village landmark for jazz, rock and international music, hosts four nights of APAP world music showcases. In 2017, they kickoff on Thursday, January 5 with the program "The NOW Sound of Budapest," featuring three groups taking a modern approach to traditional Hungarian music. Subsequent nights include showcases presented by Mundial Montreal, focused primarily on Canadian-based world music groups, and Barbès Records and Electric Cowbell Records, featuring artists signed to the labels and hailing from Morocco, Puerto Rico, Sierra Leone, Ethiopia, Tuva, Venezuela, Brooklyn, Cuba and Toronto. For a complete lineup of bands, visit www.dromnyc.com.
Timed to always coincide with APAP, New York's globalFEST is back for another evening-long celebration of world music on January 8. Twelve bands, from countries including Portugal, Venezuela, Morocco, Ghana, Estonia, Sudan, Cuba, Korea and the U.S., are slated to perform on Webster Hall's three stages. The near hour-long performances overlap, allowing attendees to float from one stage to the next, dedicating as much or as little time to each band as they choose. And as one band changes over to another, the other two stages still have live music playing; so it is possible to avoid even a moment of silence throughout the night. Popular with industry professionals and music savvy New Yorkers, globalFEST tends to sell out, so it is strongly recommended that those interested in attending purchase their tickets as soon as possible. For the festival program, visit www.globalfest.org.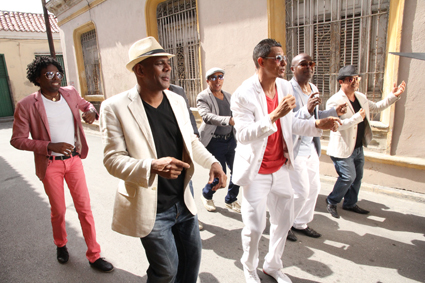 Industry fervor for world music carries over from APAP to ISPA, as the society presents its New York Congress from January 10 to 12 on the theme Currents of Change: Arts, Power + Politics. The congress offers daily afternoon performances that feature artists of great artistic merit and repute. The Wednesday, January 11 performance features Inuit throat singer Tanya Tagaq, an international powerhouse known for the experimental and improvisational nature of her music. Other ISPA presentations include performances by American tap dancer Ayodele Casel (Jan. 10) and Australian performance artist Nicola Gunn (Jan. 12). However, the performances of these three exceptional women in the arts are not open to the general public. For more information on ISPA or its NY Congress, visit www.ispa.org.