Film: Free Movies
By Henry P. Raleigh
ART TIMES May 2016 online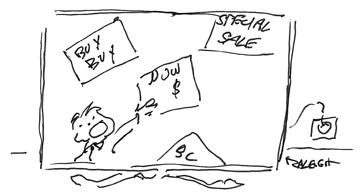 Among the many entertaining choices your modern television offers you nowadays is "Watch Free Flix- free movies instantly". Ok, you can figure these won't be Oscar caliber films, still that's pretty generous. And there are a lot of them all arranged in convenient categories- you know, Most Popular, Crime, Drama and the like. The first two categories that you are the busiest it seems. "A Call Girl", "Eve's Beach Fantasy", "Live Nude Girls", for example, prominently displayed under Most Popular, appear again in Featured. These and their sister movies in kind liberally flesh out all categories no matter the subject. Well, you get the idea and after all, it's free, isn't it? But keep scrolling down until you reach Zeitgeist and to your wonderment comes a documentary on Louise Bourgeois's sculptures, another on Jacque Derrida- echoes of the 50's rage for deconstructing and good heavens this must for every film student "In The Mirror Of Maya Deren". How did these get in the mix of sex and horror and what about "Bill Cunningham's New York", "Tales From the Script", "Moving Midway". Keep going for under Independent are "Choking Man - 2006 written and directed by Steve Barron", "Hello Lonesome" - Adam Reid, and a charmer the Italian "Mid-August Luncheon".
One of the final categories is Troma which turns out to be an outfit that backs 100- budget independent films as 'Redneck Zombies", a confessedly trash movie, and "Surf Nazis".
A word of warning - Free Films does come with a price: every movie is introduced by a lengthy commercial repeated endlessly throughout the showing. I counted twelve car ads, plus unassorted other commercials in the one hour sixteen minutes of "A Mid-August Luncheon".