Film: Are Digitals Good?
By Henry P. Raleigh
ART TIMES online April 2013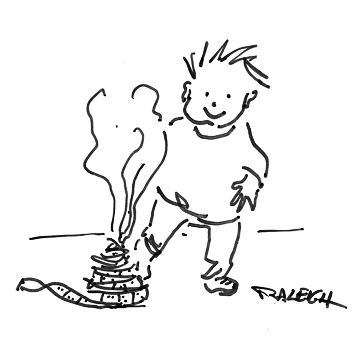 I have commented elsewhere on the controversy over the relative merits of film versus digital in the making of movies so I'm reluctant to step into that once again. There will always be those who hold to the purity of traditional film, the romance of the reel sort of thing. Old stuff, will shout the others, digital movie making is the NOW, baby, capable of amazing tricks never seen before. OK, I freely confess I'm pretty fuzzy when it comes to digitals. I assume they are akin to algorithms. There were none of these around when I was growing up so there was just no chance to develop an easy and friendly familiarity with these things. It was different with film, you see, and very early I made a positive, hands-on relationship with that medium. Living in Hollywood it was one of the joys of boyhood to raid the trash barrels of the big studios. The sought for treasures were the tightly rolled film out-takes that had been discarded. By pushing the roll up through the middle a volcano-like form would result. Lighting that top of the cone produced a great cloud of dark and noxious smoke. What fun! What a wonderful thing film is! This memory is dear to my heart and whatever amazing things digitals can do I'll bet it can't do that.