Dance: GREAT START FOR HOLIDAY DANCE SEASON
By Francine L. Trevens
ART TIMES online December 2011
I Was fortunate to see a very special ballet evening at Alvin Ailey, presented by Ballet NY. All four of the short pieces were excellently executed to crisp choreography. Costuming was appropriate, often charming and always non-inhibiting and lighting for each piece excellent.

For me, the thrill of the program was the premiere piece In Twilight danced by Jennifer Goodman and John-Mark Owen. It often seemed Ms Goodman was either floating or flying. It was heart warming to see a new work so firmly entrenched in tradition and yet so creative in its choreography by Medhi Bahiri.

The last piece. The Edge, which was on the jazzy side showed excellent ensemble work.

When the lights came up and I gathered my things my guest lamented "Is it over? I wanted more." It was so enjoyable, I shared her feeling. It put me in a light and optimistic holiday mood.

Yes, we are now officially in the holiday season, even though in some places it seemed Christmas began before Halloween this year.

The first thought of dance for the winter season is always The Nutcracker, long time staple of the holiday. There is no shortage of that perennially beloved ballet in the Greater New York area – where the traditional New York City Ballet in the David H. Koch Theater version has competition from new takes on the dance as Kozlova's annual production of The Nutcracker, Saturday December 3 at 5 PM at Symphony Space, 2537 Broadway which has Act I choreography by Margo Sappington, who guests as "Auntie Drosselmeyer," and Act II restaged by Valentina Kozlova after Petipa and Vainonen, performed by dancers from Kozlova's Dance Conservatory and Sugar Plum Fairy Veronika Verterich, partnered by guest Alexandra Hammoudi of American Ballet Theatre.

I approve the idea of having a woman dance the role of the puppet master. Equal opportunity has always been favored by me!
There is also Balle Theatre CompanyOf West Hartford, Ct. Celebrating its Anniversary 'The Nutcracker' Choreography by Roman Baca - with a military twist! Scheduled for Thursday December 15 through Sunday December 18 - at Hoffman Auditorium, St. Joseph College, 1678 Asylum Avenue, West Hartford, Ct. With all our recent wars, it might prove provocative.

Or 16th Annual Production of The Yorkville Nutcracker December 8-11, 2011 at The Kaye Playhouse, Hunter College, E. 68th Street between Park and Lexington Avenues, NYC. Set in 1895, The Yorkville Nutcracker takes the audience on an action-packed tour of Olde New York's most beloved landmarks, including a holiday party at Gracie Mansion, dancing at the Crystal Palace in the New York Botanical Garden, and skating in Central Park. Lavish sets and costumes, enchanting music and beautiful dancers from ages 5 to 65 complete what sounds like a thrilling production, particularly for a native New Yorker such as myself.

No doubt there are more Nutcrackers scheduled in the tri-state area, but these were brought to my attention so I mention them for you.

The December Dance Calendar, however, offers much more than this traditional holiday fare.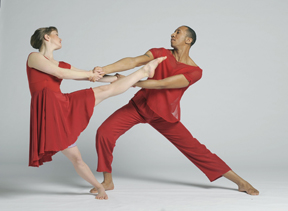 The duet is of Laura Teeter and Andre Robles from the piece "A Gathering in Red, Departing" from The Ellen Sinopoli Dance Company .
Photo Gary Gold
For example, performance of The Ellen Sinopoli Dance Company at Kaatsbaan International Dance Center in Tivoli, New York on Saturday, December 3, at 7:30 p.m. Since 1992, the Ellen Sinopoli Dance Company (ESDC) has been the resident company of The Egg in Albany, NY, presenting the uniquely American art form of contemporary modern dance as interpreted through the richly imagined choreography of Artistic Director Ellen Sinopoli, ESDC strives to engage both dance aficionados and the uninitiated into the world of modern dance. The program consists of: A Gathering in Red, Departing; Brink: Vooz-é-la: To Sing, Laugh, Play
Then there's Downtown Music Production In Two World Aids Day Performances December 1 (World AIDS Day) at 7:30 PM at Duo Multicultural Arts Center, 62 East 4th Street (between 2nd & 3rd Avenues) and December 4 at 6 PM at Clemente Soto Velez Cultural Center, 107 Suffolk (near Delancey) (DMP) is in its 21st year of Benson AIDS Concerts, honoring composers who died young of AIDS, and named for the late Eric Benson, composer/performer/actor and DMP friend. Both performances feature music by Chris De Blasio (1959-1993) and Kevin Oldham (1960-1993). Dancer Aviad Herman will appear at both performances in choreography by Sasha Spielvogel, and at the December 4th performance will be joined by dancers Fernando Carillo and Ramon Flowers. Also on December 4th, Elizabeth Auclair, former principal dancer with the Martha Graham Dance Company, will perform Graham's "Lamentation." Australian director Rohan Spong's moving film "All the Way Through Evening," will be shown in full on December 1st, and excerpted December 4th.
Saeko Ichinohe Dance Company - 40th Anniversary Performance Saturday December 3 at 7 PM at Ailey Citigroup Theater, 405 West 55 Street (at Ninth Avenue) Saeko Ichinohe celebrates with live performances of two of her famous works: "The Tale of Genji" and "Heian," filmed scenes from past performances, and the premiere of a new work by Ichinohe to music performed live by Shamisen master Yujio Koma. The performance will be followed by a reception and silent auction of some of the company's elaborate costumes. Make great wall decorations or save for next Halloween or costume party!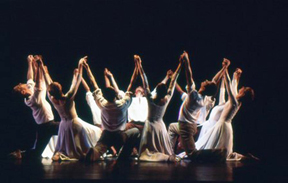 A special event is The Awards Ceremony Of The Clive Barnes Foundation on Monday December 5 at 3 PM at Walter Reade Theater/Lincoln Center, 65th Street between Broadway & Amsterdam Free Admission The second annual Awards Ceremony to acknowledge exceptional young talents in the fields of Dance and Theatre. Presenter for Dance is the estimable Frederic Franklin. Dance nominees are: Isabella Boylston, ABT; Barrington Hinds and Natalie Mackessy (both Stephen Petronio Company); and Michael Novak (Paul Taylor Dance Company).
Later in the month enjoy Limon Dance Company on Wednesday December 14 at 7 PM at Americas Society, 680 Park Avenue (at 68th Street) Free Admission. The program will be excerpts from their new dance, to be premiered in full at their June 2012 Joyce Theater season. Choreography is by Brazilian Rodrigo Pedemeira, his first commission by a U.S. dance company, and music by Paquito D'Rivera. The Limon Dance Company Salon Series continues at Americas Society with performances and discussions about two classic Limon works: "The Moor's Pavane," — long a favorite of mine — and excerpts from "There is a Time."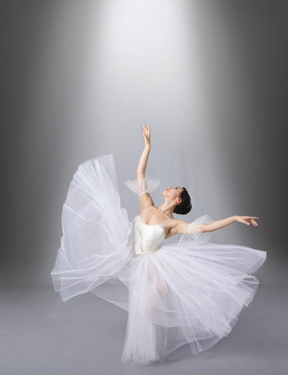 Gelsey Kirkland Academy Of Classical Ballet on Friday December 16 at 7:30 PM at Symphony Space, 2537 Broadway (at 95 Street) presents students from the Kirkland Academy in a program called "Mostly Bournonville and Petipa," with excerpts from "Swan Lake," "The Sleeping Beauty," "La Bayadere," Bournonville's "A Folk Tale" and "Napoli" (staged by Karina Elver, formerly with the Royal Danish Ballet), and "Pas de Quatre."

johanneswieland on December 21 & 22 at 9 PM at the Cunningham Studio, 55 Bethune (between Washington & West), 11th floor. Former dancer with Bejart Ballet Lausanne and Berlin's State Opera, johannes established his company in New York in 2002 and achieved immediate attention and success. The German-born choreographer, currently Artistic Director/Resident Choreographer of the State Theater of Kassel, Germany, returns to New York for a repeat of his "newyou - I think you might be in deep denial," featuring his resident company joined by a cast of 50+ red-headed ladies.

Have a won-dance-ful holiday season!
http://writerfrancinetrevens.co