Anachronistic Mixes
By FRANCINE L. TREVENS
ART TIMES Online August 2009
AN UNUSUAL MIX of on pointe dancers moving with mechanical precision is a major factor of the choreography of Eryc Taylor, California born choreographer whose New York based company is devoted to the exploration of innovative and theatrical choreography on pointe. They will present four World Premieres at The Ailey Citigroup Theater, The Joan Weil Center for Dance, 405 W. 55th Street at Ninth Avenue, NYC on Tuesday, October 6, 2009 at 8pm.
In an opulent venue that made one expect to find a horse and carriage at the door, I attended a preview of the program late this summer, and found many of their moves impressive and the overall effect intriguing. Only in THE LOOK, however, did I feel emotion in any of these dances. There was strength, there was technical precision and there were graceful attitudes, but emotion was sacrificed for the glory of signifying the vigor and talents of the women rather than the softer side one would anticipate. The dancers are exquisite, well trained and display remarkable balance in moves and attitudes which generally require partnering to stabilize the dancers. The choreography captures the isolation and dehumanizing influences of science and technology in today's world.
Those entranced with the modern computer and do-everything phones, those who glorify the independent solo spirit, who revel in the lack of close contact with others will find these pieces reflect that isolation remarkably well. Their precise movements and edgy style were such that it seemed almost robotic at times. The anachronism, of seemingly mechanical movement performed with grace on pointe creates a tension which fascinates. If novelty appeals to you, this is for you.
A few words about the Prince George Ballroom where this preview was held. It is a breathtaking re-creation of the late Victorian era. The ballroom was built in 1904 as the lobby of the Prince George Hotel and in 1914 it was divided to make the ballroom as it is now. In September of 2005 it was restored to its present condition. Another anachronism, the opulent elegance of the immense ballroom and the modernistic rather metronomic movements of the mostly female dancers.

However, you don't have to travel to Manhattan to see great and unique dancers or startlingly unique venues. There are many dance events scheduled upstate this Fall. Here are just a few scheduled in the recently enhanced Vassar dance space with its spring floor and all the best innovative technical facilities.
In the Frances Daly Fergusson Dance Theater, Kenyon Hall at Vassar College, Poughkeepsie, NY, October 9, at 8pm Vassar Repertory Dance Theatre (VRDT) presents its First Showings '09-'10. It features faculty and student pieces as well as ballet and modern dance repertoire.
October 13, there will be a Lecture by Balanchine ballerina, Merrill Ashley. The time is yet to be announced at this writing. It is also at the Frances Daly Fergusson Dance Theater, Kenyon Hall. On November 8, Dance Theatre of Harlem Ensemble is scheduled to perform in that same venue. November 19, at 8pm through November 21, Vassar Repertory Dance Theatre. VRDT presents its Final Showings '09-'10. Includes faculty and student pieces as well as repertoire by Balanchine and Humphrey to be performed at the Frances Daly Fergusson Dance Theater, Kenyon Hall A passing note, VRDT now has a new director, the recently returned John Meehan. Attend these performances and be the first to see his influence.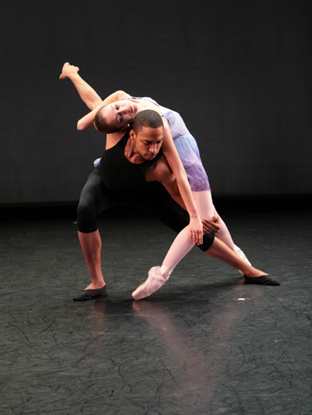 Australian born, John Meehan has been a performer, teacher, choreographer and an artistic director for the past 39 years. He has partnered many of the world's great ballerinas including Dame Margot Fonteyn, Natalia Makarova, Merrill Ashley, Gelsey Kirkland, Cynthia Gregory, Karen Kain and the Australian ballet stars Marilyn Rowe and Marilyn Jones. He began choreographing early in his career and his ballets have been in the repertoire of The Australian Ballet, American Ballet Theatre, Washington Ballet, Metropolitan Opera Company and Royal Winnipeg Ballet.
In 2005-06 John was invited to teach at Vassar College as Professor of Dance before traveling to Hong Kong where he was appointed Artistic Director of the Hong Kong Ballet in July 2006. He returns to Vassar to join the faculty of the Department of Dance as Professor of Dance and Director of Vassar Repertory Dance Theatre.
Another interesting venue is Kaatsbaan International Dance Center, Tivoli, NY, a sylvan and serene dance retreat: What Jacob's Pillow was in the early years, before everyone discovered the Berkshires. Kaatsbaan International Dance Center will present NØA DANCE, an organization that unites diverse artists to create compelling contemporary dance performances. Since it's founding in 2004, NØA DANCE has developed its activities as an international contemporary dance project with its current home base in New York City. The performances will be on Saturday, October 10, 2009 at 7:30pm and Sunday, October 11, 2009 at 2:30pm in the Kaatsbaan Studio Theatre. Kaatsbaan is a nonprofit, professional creative residence and performance facility situated on a 153-acre historic site in Tivoli, NY. Founded in 1990, it provides dance companies, choreographers, composers, set designers and all dance artists with a setting where they can create and showcase new work, rehearse, perform and develop new productions. It serves dance communities across the US and around the world.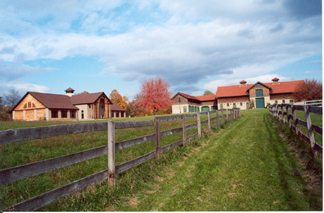 Rioult-NYSCA Residency runs fromMonday, October 12-Sunday, November 1, 2009. They offer an Open Rehearsal – Thursday, October 22 at 2:00 p.m. followed by performances Saturday, October 24 at 7:30 p.m. & Sunday, October 25 at 2:30pm
Kimberly Bartosik Dance Theatre Workshop Residency Collaboration will perform there on Monday, November 2 – Sunday, November 8. 2009. Their open rehearsal is Thursday, November 5, 2009 at 2pm. All open rehearsals are free.
This is just a sprinkling of dance around New York State. Hopefully it whets your appetite. There are many other marvelous venues and exciting dance companies in every location. Check your local papers to find when and where you can enjoy dance in your area.
SHELLEYFT@aol.com