Art Review: Anthony Panzera:
The Leonardo Series at the Samuel Dorsky Museum of Art
By Raymond J. Steiner
ART TIMES March/ April 2012
IF, LIKE ME, you are a classical drawing aficionado, you will not want to miss the current exhibit* at the Samuel Dorsky Museum of Art. Some 65 drawings comprise the exhibit, which is thematically organized under five sections: I The Head; II The Torso; III The Whole Body; IV The Leg and Foot; and V The Arm and Hand. Based on Leonardo da Vinci's extensive studies of human anatomy, Panzera vividly and vibrantly brings to full bloom da Vinci's interest in the art of draftsmanship as it applies to human proportion.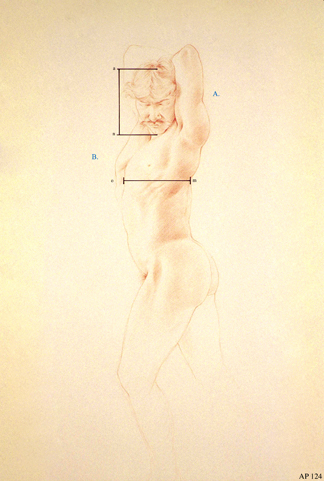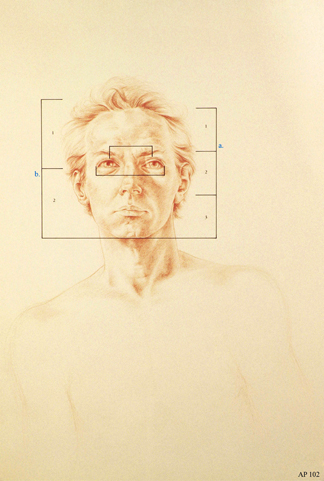 Each drawing is exquisitely rendered in sanguine pencil on buff paper, each demonstrating (and visually 'proving') separate, mathematical observations patiently gleaned from da Vinci's notes. This is one of the most beautiful exhibitions of drawings by a contemporary artist that I have ever seen. (Panzera, artist, alumnus of SUNY New Paltz and present professor of drawing at Hunter College, CUNY, did a year of independent study in Florence, Italy). Bravo! Anthony Panzera for not allowing this masterful art to disappear from the modern artworld — and kudos to the Dorsky Museum and its staff for bringing this exhibition to our region.

*The Leonardo Series: Drawings by Anthony Panzera (thru Apr 15): Samuel Dorsky Museum of Art, The State University of New York at New Paltz, One Hawk Drive, New Paltz, NY (875) 257-3844. newpaltz.edu/museum for more information.