Art Essay: RHODA SHERBELL: National Association of Women Artists, Inc.
124th Anniversary Honoree
By Raymond J. Steiner
ART TIMES online May 2013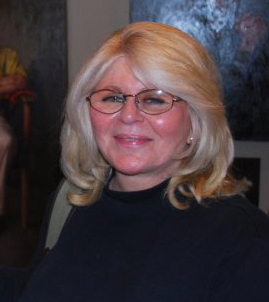 IN A SOCIETY that lavishly and indiscriminately bestows celebrity on the basis of an outlandish haircut, number of arrests, or of having the most children out of wedlock from the widest variety of men, it is indeed refreshing to see someone of genuine genius and accomplishment receiving tribute from her peers. I am speaking of The National Association of Women Artists, Inc.'s (N.A.W.A) latest honoree, Rhoda Sherbell, a painter/sculptor whose life and work I have long admired. N.A.W.A has a long and distinguished career of championing women artists (both emerging and acclaimed) in its 124-yearlong history. From its inception in 1892, N.A.W.A. has been supporting, celebrating and honoring women artists, first as "The Woman's Art Club" and on through its several manifestations as the "National Association of Women Painters and Sculptors" (1917) and, finally, the "National Association of Women Artists, Inc." (1941). From the very beginning and on through its years, both N.A.W.A.'s members and honorees have represented a veritable "Who's Who" in the world of women artists, with names such as Mary Cassatt, Cecilia Beaux, Rosa Bonheur, Gertrude Vanderbilt Whitney, Malvina Hoffmann, Louise Nevelson, Dorothy Dehner — and now, Rhoda Sherbell — either among its membership or list of honorees, all the while being lauded as among the most prestigious of arts organizations in the world with sponsored exhibitions in the U.S., Canada, Argentina, Brazil, Mexico, England, Scotland, France, Italy, Belgium, Switzerland, Greece and India as well as co-sponsors of exhibitions and exchanges with women artists in Asia, South America and Europe. Their present choice, Rhoda Sherbell of Long Island, is their latest Honoree at their 124th Anniversary Luncheon on May 9, 2013.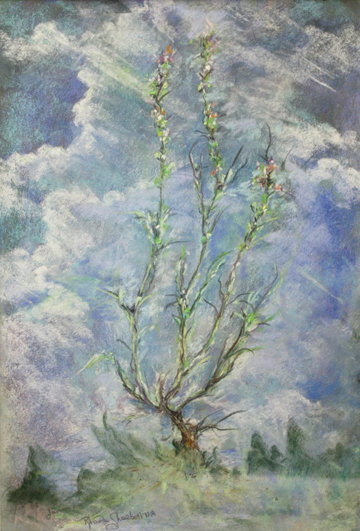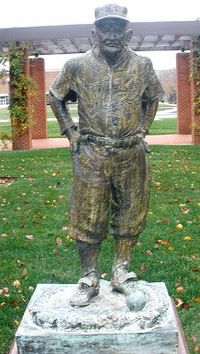 I first met Rhoda in 1993 on the occasion of her solo show "The Fragile Environment" at Gallery Emanuel in Great Neck, New York, an exhibit that I subsequently critiqued in the November '93 Issue of ART TIMES. As I read over that critique in preparation for this introduction, I am still amazed at the impact that Rhoda's work had — and still has — on my sensibilities. To begin with, Rhoda's title — "The Fragile Environment" — was not an instance of mere lip service — she meant "fragile" and, as her art most creatively illustrated, she was most certainly including our surroundings — including the people in our lives. The exhibit consisted of both sculptures and collages (and one painting), leaving a lasting image on the viewer of being immersed in a vision that was as much imbued with social consciousness as it was with artistic skill. To me, Rhoda is more than a consummate artist — she is first and foremost a true humanist, carrying this mind-set into each work that rises from her hands. Take, for example, her sculptural portraits — that of Aaron Copeland or the Soyer brothers, Raphael and Moses, as cases in point — truly, these are more than simple replicas, glib "likenesses" that indicate a simple knowledge of physiognomy.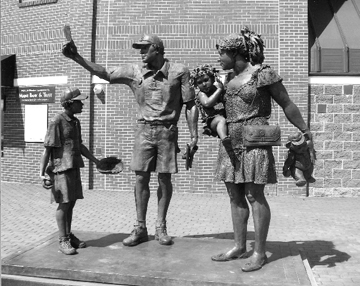 These particular works are only a sampling, called to mind merely to illustrate a common characteristic of Rhoda Sherbell's "portraits" of men, women and children — they are insights into the very souls of her sitters, and not simple scans of their features. I chose the above examples of Copeland and the Soyers, because most of us are familiar with the persons portrayed. How much "humanity", how much love, is put into the set mouth, the faraway and determined glare of the aged, pouched, eyes, the broad forehead and tousled hair that delineates not just Copeland the man, the composer, but an individual careless of this world and its appearances and more intent on the vision he imagines coming up in the future? How much humanity, how much love, has Rhoda Sherbell put into the slight build and rumpled clothes of Raphael Soyer, sitting awkwardly in a straight-back chair, legs crossed with feet thrust forward as if to show off his new earth shoes — a depiction, again not so much of a man, but of a sensitive artist, slightly uncomfortable under the glare of public scrutiny? Talk about a "fragile environment" — how can we not feel the fragility of humanity when we step back and reflect on Copeland's and Soyer's passing from this world? And still, I have not even spoken about Rhoda's collages, a progression of "masks" that again reflect her depth of vision — a series of "faces" titled, for example, "The Yuppie" or "The Birth of Venus" or "Out of Africa" — faces doomed to descend into the abyss along with all the perishable objects — feathers, shells, crystals, bones, wood, coral, antlers, grass, chop sticks, and much, much more that make up their countenances — all, all, signifying the depth of her artistic insights and, at the same time, proclaiming the "fragility of our environment".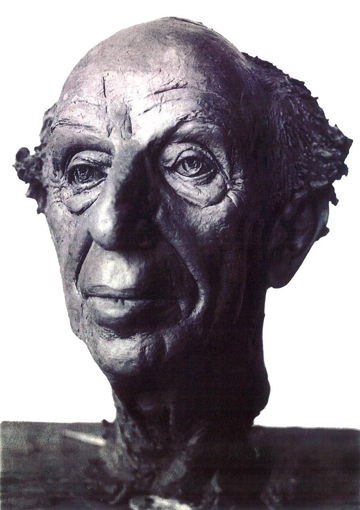 So, is Rhoda Sherbell a social commentator with a humanistic bent — or is she a skilled artist with an uncanny talent of probing beyond appearances? Well, we need not choose, because she is both. Since her exhibition at the Gallery Emanuel that I was privileged to see almost twenty years ago, Rhoda has continued to show the world her great versatility and ever-growing insights into both the mysteries of art and this enigma we call "life". That one painting I remember from "The Fragile Environment" has now blossomed into a series of pastels that have been featured in solo shows at both The Art Students League (where she has long been an instructor) and at The Emily Lowe Gallery at Hofstra. Her sculptures still garner admiration and recognition, exemplified in such commissions as an eight- foot high "baseball family" that greets visitors at the Hadlock Field in Portland, Maine, more solo shows and a number of Awards and Honors from prestigious institutions across the country and abroad. Kudos to N.A.W.A. for choosing Rhoda Sherbell as their latest Honoree and for adding her to their impressive history of paying tribute to only the best.